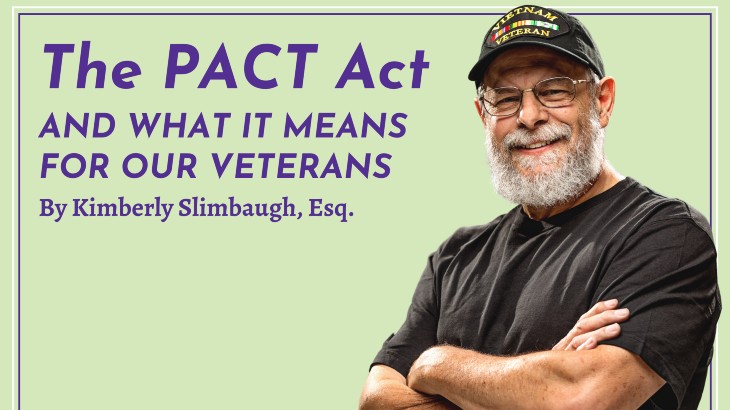 On August 10, 2022, President Biden signed into law the PACT Act which expands eligibility for VA healthcare and benefits for Veterans exposed to burn pits and other toxic substances.
This comprehensive bill expands healthcare for generations of veterans and their survivors, who previously had the difficult task of proving their conditions or illness were a result of service-connected exposure to toxic substances or environments, such as the burn pits many post-9/11 veterans were exposed to during deployments to Iraq and Afghanistan.
The bill enacts VA provisions for 23 presumptive conditions for rare respiratory diseases and cancers linked to burn pits and other toxic exposures.
Based upon the PACT Act, the VA has added 2 new Agent Orange presumptive conditions: High Blood Pressure and Monoclonal gammopathy of undetermined significance (MGUS).
The bill requires the VA to provide toxic exposure screening to every Veteran enrolled in VA healthcare.
If you had a claim that was previously denied, and your condition is now considered presumptive, you should file a supplemental claim.