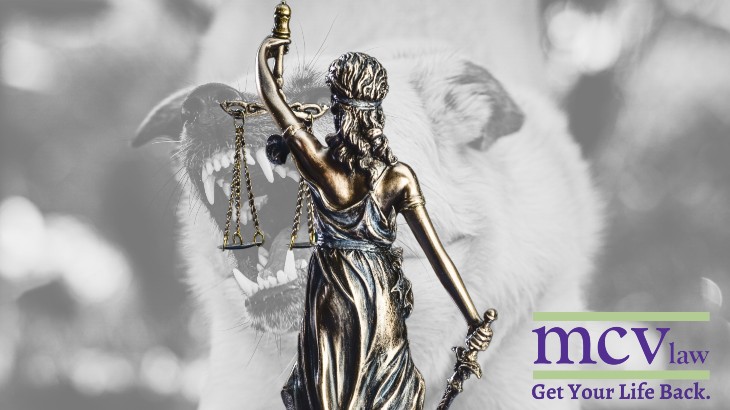 If you or a loved one have been injured by a dog bite, take action to protect your legal rights by speaking with an experienced Syracuse dog bite lawyer. The Personal Injury attorneys at MCV Law have years of experience representing dog bite victims in Central New York, and have helped our clients win substantial monetary settlements for their injuries. We believe in justice for dog bite victims. 
Recovering from your injury and the experience of being bitten by a dog can be traumatizing, and the paperwork involved with pursuing fair compensation on top of that can feel like an uphill battle. Our attorneys are here to handle the legal fight for you. We can put our skills, resources, and experience to work on your behalf, so you can focus on recovering. We offer free initial consultations, and our Personal Injury department works on a contingency basis. You won't pay us a dime for our services until we get you paid first.
Should I Hire a Lawyer After a Dog Bite Injury?
When it comes to dog bites, there are deadlines and obstacles in place that can make it difficult to win the compensation you deserve, even in cases where another party is obviously at fault. Insurance companies and their lawyers may even try to shift the blame onto you to avoid having to pay compensation.
An experienced attorney with deep knowledge of New York State dog bite cases can guide you through the legal process, giving you a clear understanding of where your claim stands at every step along the way. We're here to help you make a case.
MCV Law's experienced dog bite attorneys can:
-Ensure that claims meet the deadline imposed by New York State Law
-Tackle the discovery process of compiling evidence and investigating the dog's history of vicious incidents
-Speak to eyewitnesses who can testify to the dog's history and/or the incident in which you were injured
-Compile evidence and medical records
-Stand up to the insurance companies and their lawyers, who will try to drive down the value of your claim
The laws associated with dog bite injuries in New York State can be complicated. Insurance companies and their lawyers can make things even worse. Having your own lawyer by your side can be the difference between winning fair monetary compensation and having your claim denied.
When it comes to dog bite injuries, MCV Law is unique in that our attorneys can also identify opportunities for you to win benefits across other areas of the law. For instance, if you were bit by a dog while on the job, you may be eligible for New York Workers' Compensation benefits on top of your Personal Injury claim. MCV Law can handle both claims, and help strike the ideal combination of benefits to maximize your recovery. Different areas of the law generally have their own deadlines and regulations. Time is always of the essence when it comes to receiving monetary damages for a dog bite injury.
How Much Are Dog Bite Claims Worth?
The short answer is that it depends. Monetary settlements for dog bite cases largely depend on a combination of factors, including:
-The severity of the injuries
-Future medical treatments, including physical therapy, reconstructive surgery, plastic surgery, and/or rehabilitation
-Lost wages and/or lost future earning capacity
-Pain and suffering
-Diminished quality of life
-Emotional distress
-Disfigurement and scarring
-Wrongful death
Even if a negligent dog owner is obviously at fault, and even if your injuries are severe and detrimental to your life, your claim will ultimately hinge on evidence. Our experienced dog bite lawyers know how to gather the evidence needed to prove your claim. We know how to effectively coordinate with witnesses and medical experts and present the strongest evidence available. We're here to help you tell your story. 
MCV Law has been successfully representing injured parties in dog bite cases for years. Our goal is to get you the best outcome possible.
We're here to help you get your life back.