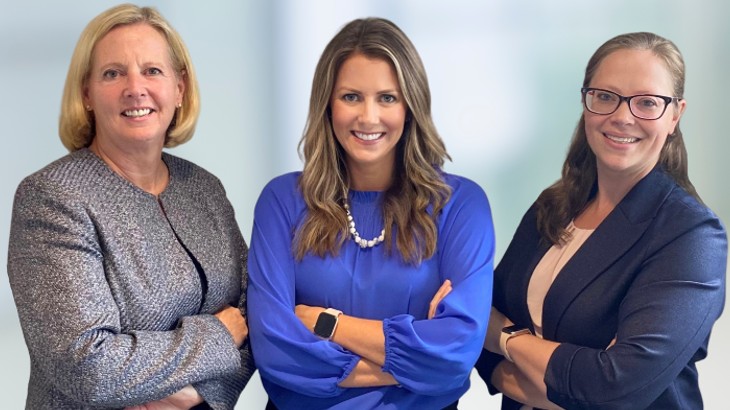 When your life or that of a loved one is shattered by a serious personal injury caused by someone else's negligence, you need experienced and aggressive personal injury lawyers to secure the best possible result. The personal injury lawyers at MCV Law have extensive experience and knowledge to protect and advocate for our clients.
"I very much appreciate everyone at this practice. It was a long road but they were there every step. I definitely recommend being represented by the good people at MCV Law. Thank you all so much for all you've done. You made a difference ❤️"
-Dakota, a satisfied MCV Law client
Our Personal Injury Lawyers Advocate for You
Due to our high standard, our personal injury lawyers are selective in the clients and cases we take on to ensure every client receives the attention and devotion they deserve. At MCV Law, our personal injury lawyers understand that every client has diverse challenges, and we work hard to develop a comprehensive knowledge of every case as we prepare the matter for trial.
Our Personal Injury Lawyers Represent People in Syracuse NY and Surrounding Regions
Beyond being the first choice when people need a Syracuse personal injury lawyer, MCV Law is proud to advocate for people who've suffered an injury in the greater Upstate New York and Northern New York regions. In addition to law offices in Watertown NY and Chittenango NY, MCV Law is the first choice for personal injury lawyers near Oswego NY, Rome NY, Ithaca NY, Cortland NY, Utica NY and other surrounding regions.
"I worked with Tricia and Heather over the course of almost two years regarding my personal injury case. Tricia was extremely personable, and made things go as seamlessly as possible. Heather was in constant communication during negotiations, and was very easy to get in touch with regarding any questions I had. I would highly recommend them!"
- Melissa, a satisfied MCV Law client
Contact Us for a Free Consultation
Meet Your Personal Injury Lawyer
Please contact Bethany Nicoletti, Esq., Patricia Stegemann, Esq., or Alicia L. Loomis, Esq. to request additional information about our personal injury practice or to schedule a free consultation.
Types of Cases That Our Personal Injury Lawyers Handle
Insurance Claims
Defective Products
Work-Related Accidents
Falls From a Height
Electrocutions
Falls From a Scaffold
Whether you're looking for a car accident lawyer, slip and fall lawyer, wrongful death lawyer, dog bite lawyer or any of the above types of cases, an MCV Law personal injury lawyer will advocate for you and protect your rights.
Get Your Life Back Today
For over 30 years, MCV Law's work injury lawyers have helped guide people through the NY workers' compensation process.