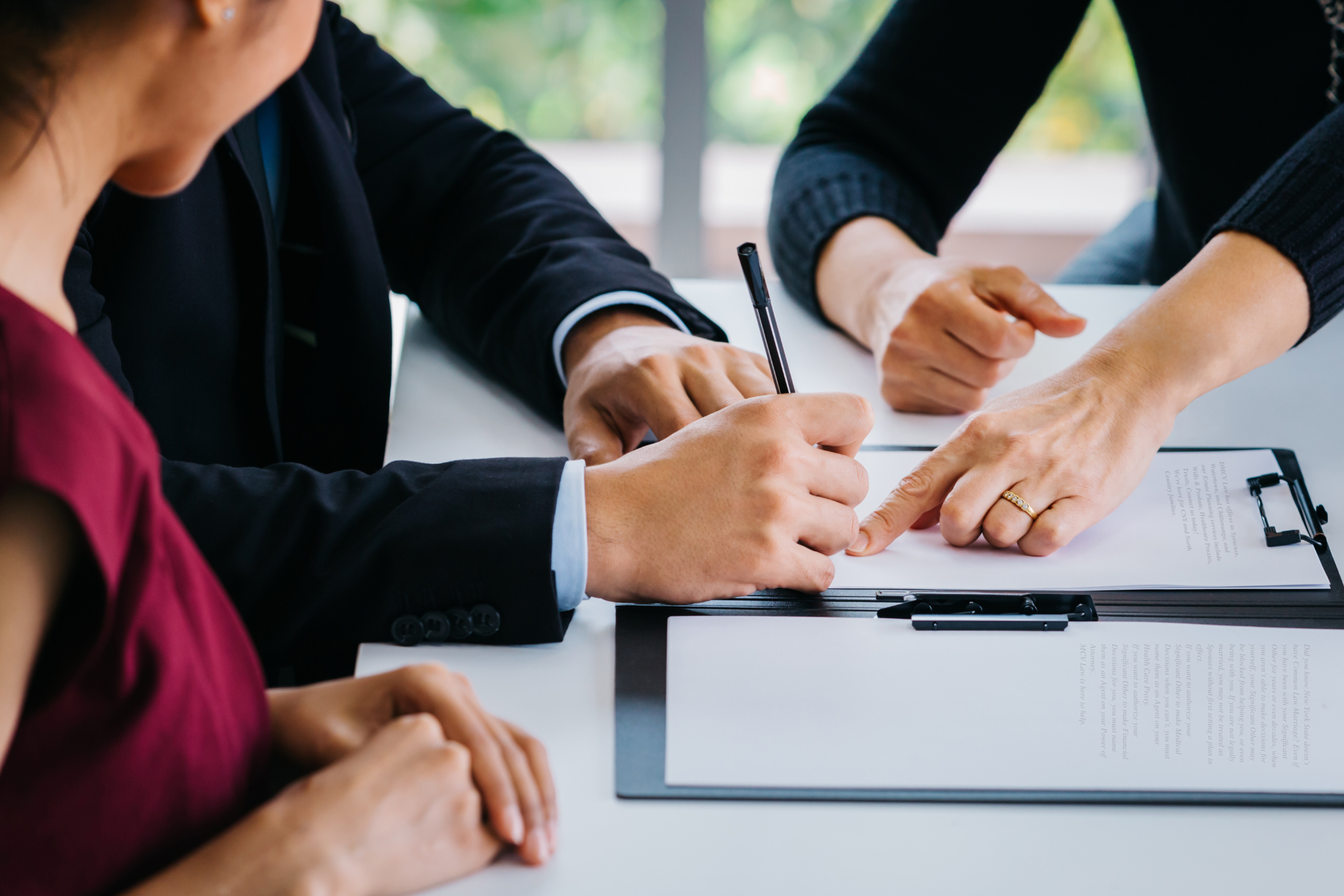 Syracuse, NY Estate Planning Attorneys Protect Your Interests
A simple will is more important, and more affordable, than you may realize. Regardless of how much or little you have, everyone should have a will. This one document can save your family a great deal of distress during an already difficult time. It allows you to determine the distribution of your assets and possessions, a decision which would otherwise be left to your loved ones or state law.
Wills enable you to create a plan for your family's future that is tailored to your family's unique story. If you have minor children, a will allows you to make provisions for their care. If you have complex financial circumstances, complicated family dynamics, or simply have particular goals in mind, your will can be customized accordingly. What are your wishes for your family's future?
MCV Law's attorneys offer experience, compassion, and exceptional detail when helping clients draft their wills. We also offer a number of other Estate Planning services as well!
What is Probate?
Probate refers to the legal process for administering the estate of loved ones after they have passed away. The probate process can be lengthy and complicated, especially if a loved one passes without a will or if a will isn't enforceable.
How MCV Law's Probate Lawyers Can Help
One of the most common legal issues people face is dealing with the probate court. This is especially true when a loved one dies without a will, as the administrator of the estate must distribute the deceased's estate based on New York State intestate laws and not based on how the deceased would have wanted their property to be distributed.
Even if a will exists, it may not be constructed in a way that stands up to the strict requirements of New York Laws, making it invalid. This can quickly become a deeply personal and contentious process potentially causing additional distress to your family.
MCV Law's experienced probate lawyers can assist you and your loved ones in simplifying the probate process. Our compassionate, effective approach makes our probate lawyers the trusted legal guides you need to respect the wishes of a deceased loved one in the most amicable way possible.
What happens if I die without a will?
If you die without a will your property is divided according to New York law.
Generally, if you are survived by:
Spouse and descendants, your spouse is entitled to the first $50,000 and one-half of the balance of the property. Your descendants share the rest
Spouse, but no descendants, your spouse receives everything
Descendants (children) and no spouse, the descendants share all assets equally
A parent or parents, but no spouse or descendants, the parent or parents receive all assets
What happens if I die without a will and leave young children?
If you die and leave children under 18 years old and are also survived by a spouse, your spouse receives the first $50,000, plus one-half of the balance. The balance of your estate is divided among your children. A guardian must be appointed by the court to manage the children's share if they are under 18. The court may require that the guardian post a bond and the guardian must file annual accountings of the income and expenses of all property received on behalf of the minor.
Get a Free Initial Consultation with Probate Lawyers near Syracuse, NY and Surrounding Areas
Providing personal, knowledgeable legal counsel to our clients
At MCV Law, our estate planning attorneys take the time to get to know our clients and evaluate their needs and circumstances. We create a will or estate plan that helps to ensure that our client's hard-earned assets are distributed as they wish.
Similarly, the firm's estate administration attorneys take great care in carrying out the provisions of a will or estate plan. We work with the executor and/or trustee to ensure as orderly an estate administration as possible that is compliant with the wishes of the decedent or the grantor of the trust.
We create critical documents for clients including:
Wills
Durable powers of attorney
Revocable trusts
Charitable trusts
Health Care Proxys (Medical powers of attorney) and Living wills
Special needs trusts
Get Your Life Back Today
For over 30 years, MCV Law's work injury lawyers have helped guide people through the NY workers' compensation process.