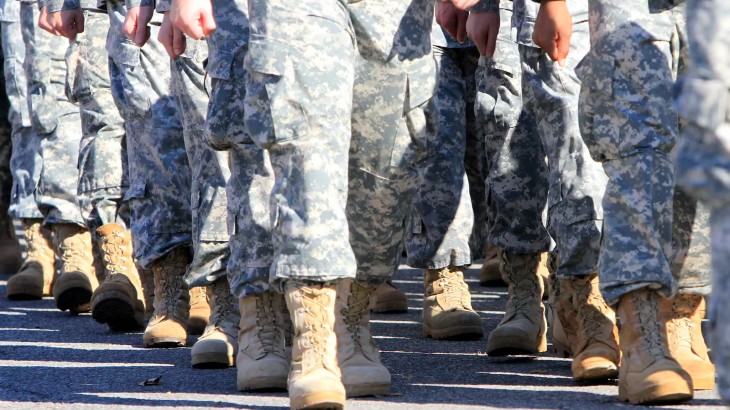 You have given a lot for your country. Now it's time for your country to give back. If you have sustained a serious injury or illness during active-duty military service, you may be entitled to compensation. MCV Law's veterans disability lawyers are proud to help veterans navigate the complex processes of applying for Veterans Affairs benefits. If you are denied benefits, contact our office - we're here to help.
Veterans Affairs Benefits / Veterans Disability Compensation
There is a very wide variety of VA benefits available to qualifying U.S. veterans, including Veterans Disability Compensation. Eligibility for Veterans Disability Compensation, as well as the specific forms of healthcare that it provides access to, are constantly changing under legislative updates.
If you were injured or became sick while serving in the military, and/or your service made an existing condition worse, you may be eligible for Veterans Disability Compensation. You may qualify for benefits for physical conditions such as traumatic injuries or chronic illness, as well as mental health conditions like PTSD. Common conditions that may qualify you for Veterans Disability Compensation benefits include, but are not limited to:
Muscular tears, broken bones, and/or organ damage from combat wounds (such as those resulting from gunshots, IEDs, etc.) or on-base duties (such as heavy lifting, accidents, etc.)
Post-traumatic stress disorder
Respiratory diseases and cancers linked to burn pits, Agent Orange, and other toxic exposures
Severe hearing loss
What Determines Approval for Veterans Disability Compensation?
Veterans Disability Compensation can provide monthly tax-free payments to qualifying veterans, as well as improved access to healthcare that can help with service-related medical conditions. Getting approval to receive these benefits is largely dependent on how you structure your application, collect and provide medical records that tie your condition(s) to your military service, and a number of additional factors. While you are not required to hire a lawyer to apply for these benefits, veterans who do hire a veterans disability lawyer after initially being denied enjoy a much higher rate of success in being awarded these benefits.
Can I Receive Both VA Benefits and Social Security Disability?
For many veterans, the answer is yes. Oftentimes, the conditions that may qualify you for Veterans Disability Compensation can also qualify you for Social Security Disability Insurance benefits. The experienced team of Veterans Disability Lawyers and Social Security Disability Lawyers at MCV Law can assist in the application process for both, helping to maximize your recovery.
Contact MCV Law to Connect With a Veterans Disability Lawyer
MCV Law has years of experience in this complicated, ever-changing area of the law. You don't pay us until you are awarded the benefits that you earned through your military service. While our offices are based in Syracuse, Watertown, and Chittenango, NY, our veterans disability lawyers have the ability to help veterans from around the country. Connect with us today for a free consultation.