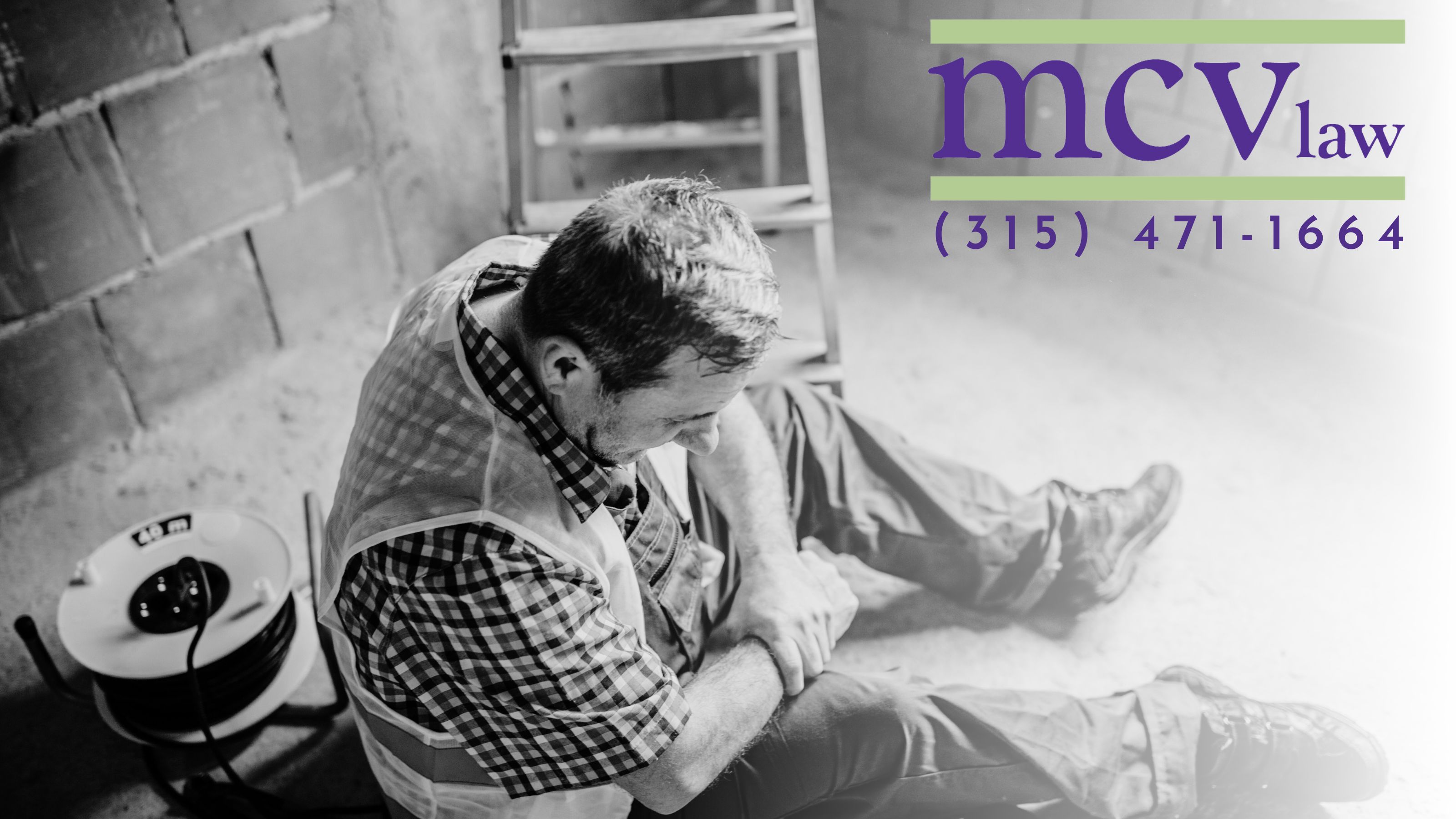 When we get up in the morning and head to work, the last thing any of us expect is to be severely injured on the job. Unfortunately, work injuries are very common, especially in major local industries like steel production, healthcare, manufacturing, and corrections. If you've sustained a work-related injury or illness, we know how difficult the aftermath can be. 
Don't go through it alone. We're here to help. 
Without an experienced attorney's guidance, pursuing financial compensation for your injuries can be a confusing, intimidating process. Even in cases where injured workers are able to secure benefits on their own, they often unknowingly settle for far less than what they're entitled to under state law. Our team is here to guide you through the Workers' Compensation process with total clarity, ensure that your legal rights are protected, and maximize the total compensation you receive during your recovery. We can handle every step, from gathering evidence and filing initial claims to confronting the insurance company's lawyers on your behalf to demand that a fair settlement is offered.
How Much Compensation Can I Receive for a Work Injury?
The total amount of compensation awarded for a work-related injury or illness generally varies from case to case. Common factors that can play into the Workers' Comp benefits you receive may include:
-Medical costs: the cost of hospital stays, doctor's visits, surgeries, medications, equipment, and physical therapy/rehabilitation can all be covered by Workers' Compensation benefits. 
-Lost wages: the exact compensation awarded for any missed time will depend on the specific details of your case, but generally injured workers receive about ⅔ of their weekly wages.
-Severity of injury: degree of disability and loss of use can be major determining factors in how much compensation you receive, especially if the injuries you've sustained in the course of your work are permanent.
In addition to Workers' Compensation benefits, depending on the cause of your injury/illness and its long-term impact on your ability to work, you may also be eligible for a Personal Injury settlement and Social Security Disability benefits. For instance, if you've been injured on the job due to the actions of a negligent third party, such as a reckless driver or the manufacturer of defective equipment, you may be able to collect both Workers' Compensation benefits and a third-party Personal Injury settlement. If the injuries are severe enough to keep you from working in the future, you may then also be eligible for Social Security Disability benefits from the federal government. MCV Law is highly unique in that we can often identify eligibility for, and then pursue, multiple forms of compensation for injured and sick workers beyond just Workers' Compensation. If you've been severely injured on the job, don't settle for anything less than what you are entitled to under the law.
How Much Does a NY Workers' Comp Lawyer Cost?
MCV Law's Workers' Compensation attorneys work on a contingency basis, meaning that our clients don't pay us a penny until we help them win the benefits that they're entitled to. Once benefits are secured for our client, our fee is then a percentage of the total compensation awarded. The more compensation we win for you, the greater our reward. This gives our clients peace of mind that we fight hard to get them the possible outcome. Our goal is to help you reach yours! One phone call, email, or text message is all it takes to get started. Connect with our friendly and experienced team today for a free initial consultation.
Which Kind of Workers' Comp Claim Do I Have?
There are two kinds of Workers' Compensation claims in New York State: accident claims and occupational disease claims. Accident claims involve conditions that are sustained suddenly, such as concussions, broken bones, and other traumatic injuries, while occupational disease claims involve conditions that occur gradually over time, such as carpal tunnel syndrome, musculoskeletal issues resulting from repetitive motion, and respiratory illnesses resulting from constant toxic exposures. Here are some examples of situations that commonly result in accident claims and occupational disease claims, respectively:
Conditions that may result in an accident claim include, but are not limited to:
-A factory worker getting their hand caught in machinery
-A warehouse worker being hit by falling inventory
-A construction worker falling from a scaffold
-A nurse getting injured while trying to help a patient
-A correctional officer being injured by an inmate
Conditions that may result in an occupational disease claim include, but are not limited to:
-A construction worker developing silicosis from working around quartz at a job site
-An office worker developing carpal tunnel syndrome from typing each day in performance of their work responsibilities
-A mechanic suffering from a respiratory disorder caused by exposure to exhaust fumes
If you are unsure of whether your condition might qualify you for benefits, connect with an MCV Law attorney today for a free initial consultation. Our team can evaluate your potential eligibility, present you with your legal options, and inform you of what the next steps would be in your pursuit of compensation. For both accident claims and occupational disease claims, strict deadlines are established under state law. If you don't take action in time, you may lose your right to compensation. 
What Should I Do If My Workers' Comp Case Is Controverted?
Many injured and sick workers contact us when they try to file a claim on their own, only for their case to be controverted (in other words, denied) by an insurance company. 
We're here to help. If your case is controverted, it's important to contact an experienced Workers' Compensation attorney as soon as possible. You may still have a strong chance at receiving compensation for your injury or illness. Once the proper documents are filed, the New York State Workers' Compensation Board will hold a hearing, where you'll have the opportunity to tell your story. A skilled attorney can protect your rights throughout this process. The sooner you obtain a lawyer's services, the sooner we can help you.
Why Auburn, NY Workers Choose MCV Law
MCV Law has proudly served members of the Auburn-area workforce for decades. We represent people working in various professions around Cayuga County, from medical workers, delivery drivers, and contractors to correctional officers, warehouse workers, and landscapers. Whether you were hurt at the factory or in the classroom, managing a construction site or working the grill, we're here for you. We can address all of your questions and handle the legal battle for you, so you can focus on recovering. Our friendly and experienced attorneys know exactly what it takes to compile and structure medical records and evidence to win a case. MCV Law has won millions of dollars in Workers' Compensation benefits for our clients over the years, and we're ready to put our skills and experience to work for you. Take the first step towards getting your life back, and connect with MCV Law today.