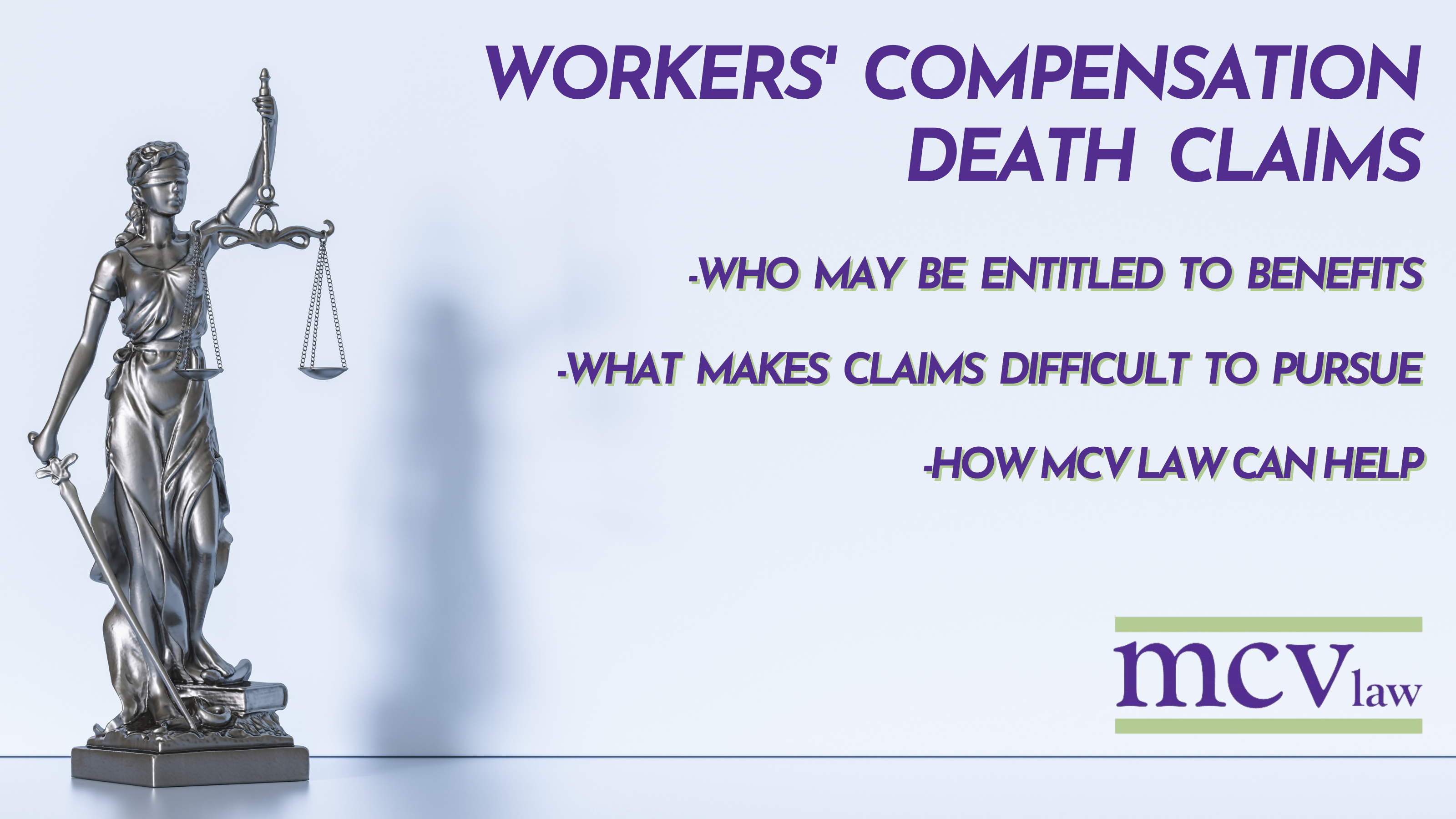 Families lose so much when a loved one dies as a result of a workplace accident or illness. They should not have to lose income too. The Workers' Compensation Law provides death benefits to family members to replace the lost wages of their loved one.  This benefit may be payable to a widow, minor children, parents, or other family members. Unfortunately, due to the complexity of death claims and their potential payouts, insurance companies often deny death claims, which can mean litigation and appeals processes that take years to resolve.
These cases require a more advanced level of expertise and experience than other types of cases. They often require significant investigation, which includes gathering witnesses statements, visiting the site of the accident, and reviewing years of medical records. Death claims sometimes require hiring an independent doctor to comment on the relationship between the death and the work being performed.
The Workers' Compensation attorneys at MCV Law have been handling death claims for over 40 years.  We know what it takes to win a death case. We have doctors and investigators who we work with regularly to help us pursue your claim.
Nothing will bring back the loss of your loved one.  But MCV Law will work to secure wage replacement benefits so that money is not something you have to worry about.