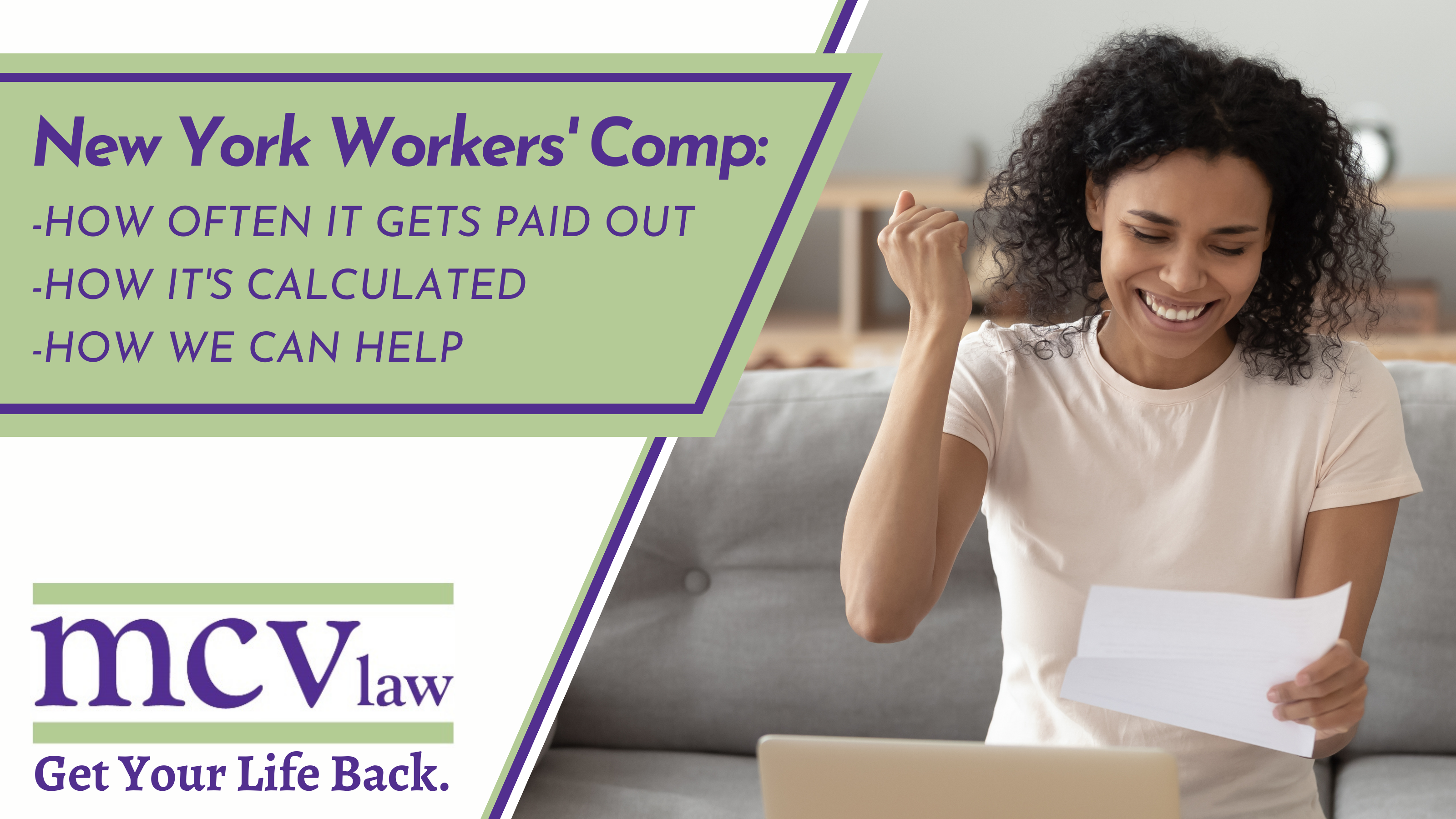 How often do Workers' Compensation benefits get paid out in New York?
In New York State, Workers' Compensation benefits are generally paid biweekly, or in certain scenarios, in the form of a lump sum.
Workers' Compensation pays lost wages while you are out of work for a work-related injury. Generally, lost wages are calculated weekly, but are typically paid biweekly during your disability period. Your payments are based on your average weekly wage at the time of injury and your degree of disability.
How is my average weekly wage calculated for Workers' Comp? 
Your average weekly wage is based on your gross earnings for the 52 weeks prior to your date of injury. If you did not work a full 52 weeks for the year prior to your injury, we ask for the payroll of a "similar worker" who worked a full year in order to calculate an appropriate average weekly wage. 
How is degree of disability determined?
Your level of disability is determined by your doctor and sometimes the insurance company's doctor. If you return to work earning less than your pre-injury earnings, your rate will be based on your reduced earnings. Workers' Compensation would then pay 2/3 of the difference between your pre-injury earnings and your new earnings. If you return to work earning your average weekly wage, then your wages generally stop while you are working.
Can I receive Workers' Comp benefits in a lump sum?
There are scenarios when benefits are paid in a lump sum, which include a settlement, a loss of use award for a permanent injury to an extremity, or retroactive money that you may be owed. To better calculate your lost wages or to learn if you may be entitled to a settlement or loss of use award, call MCV Law. Our Workers' Compensation attorneys can simplify the process for you and make sure you get what you deserve.