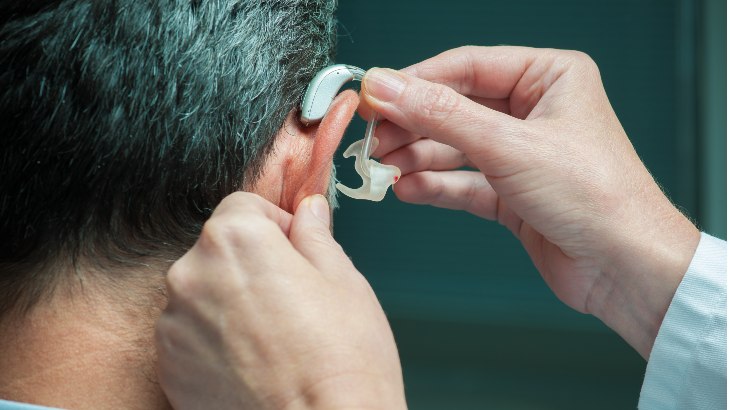 Can I Receive Workers' Compensation?
The New York State Workers' Compensation Law provides for two types of hearing loss:
Traumatic Hearing Loss, which is the result of a sudden, unexpected event, like an explosion
Occupational Hearing Loss, which is the result of exposure to loud noise over a period of time
What is Covered?
Your medical treatment, including hearing aids
A schedule loss of use award, depending on the percentage of hearing loss
The Statute of Limitations
For Traumatic Hearing Loss, the statute of limitations is 2 years from the date of the event.
For Occupational Hearing Loss, the statute of limitations is 2 years and 90 days after the knowledge that the loss of hearing is or was due to the nature of employment.
The Process of a Hearing Loss Claim
By law, you have to be out of the harmful exposure for 90 days before your hearing loss can be measured. We recommend that you make arrangements to see an otolaryngologist (ear, nose, and throat doctor) after this 90 day period.
See an approved otolaryngologist. The Workers' Compensation Board has a search tool that can be used to find a nearby otolaryngologist.
Be sure to give the otolaryngologist a history and description of employment, as well as the type of noise you were exposed to. Also note any noise exposure that you had prior to this job, or currently have in addition to this job.
The otolaryngologist will determine whether or not you have experienced hearing loss an complete a form regarding this. They will also file a C-4NARR or C-4 form.
Once you have medical evidence, it is important to file a claim using a C-3 form within 2 years of the injury. The Board will then assemble/index a claim. The C-3 form can be tricky and confusing to fill out
The insurance company representing your employer will then either accept or controvert the claim. If they controvert the claim, a hearing will occur to determine which issues need to be adjudicated.
If your claim is successful, you are entitled to medical equipment related to your hearing loss. You may also be entitled to a schedule loss of use award.
At MCV Law, we have developed a process which ensures claims the best chance of success. Don't hesitate to schedule an appointment to review your claim.
Hearing Loss Workers' Comp Lawyers Are Here to Help.
At MCV Law, we concentrate our practice on the representation of Injured Workers. Since 1982, our attorneys have appeared before the Workers' Compensation Board and the Courts of New York. We have vast experience handling hearing loss cases, and will always work to help our clients win the compensation they are entitled to under law.
Get Your Life Back Today
For over 30 years, MCV Law's work injury lawyers have helped guide people through the NY workers' compensation process.