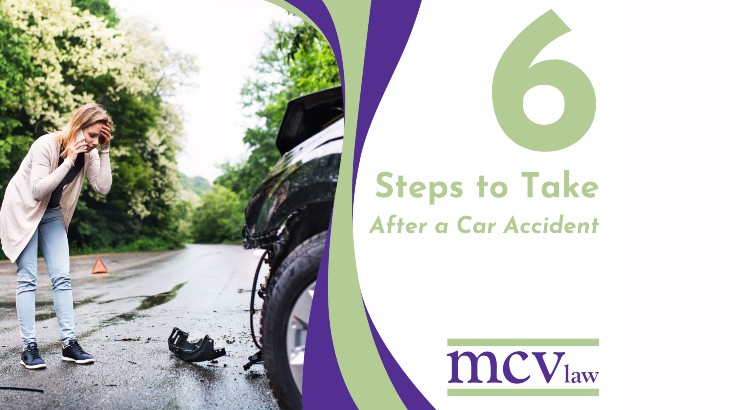 Many drivers are lucky enough to never experience one. Others never expect it to happen to them, but get caught off guard when it finally does.
Car accidents happen in a split second. If you're injured due to the negligence of another driver, a mistake or a missed deadline can greatly diminish your chance to receive a fair settlement. It's extremely important to be prepared and know exactly what to do to maximize your chance at receiving the compensation you deserve, which in turn will help improve your recovery. If you're ever injured behind the wheel, remember to get yourself out of harm's way and follow these steps as soon as safely possible!
Seek medical care immediately
Call the police and make sure a police report is done
Take pictures of the scene, vehicles involved, and your injuries
Obtain copies of the police report and accident exchange form
Report the accident to your insurance carrier
Speak to an MCV Law attorney to ensure important deadlines are not missed
These steps can serve to gather evidence, prove the negligence of the other driver, and get you the immediate and future help that you need to recover. We encourage drivers to have this list memorized or printed out for their gloveboxes. Please, drive safely!